UCLA Health was awarded the Practice Greenhealth (PGH) Top 25 award in 2020 for its Ronald Reagan Medical Center, and Emerald Award for its Santa Monica Medical Center.
UCLA Health was also recognized for its Greening the Operating Room initiatives and green building practices through PGH. (PGH is the industry body for sustainability in health care.)
Like many health systems across the country, COVID-19 impacted UCLA Health's sustainability efforts, specifically in waste diversion. However, its staff implemented a variety of innovative programs that included collecting and reprocessing personal protective equipment such as N95 masks and face shields for reuse, expanding its reusable isolation gown program and upcycling its surgical wrap to create masks through a community partnership.
UCLA Health continued to purchase 100% renewable energy for its Santa Monica hospital through the Clean Power Alliance. It was able to reduce the number of operating room cases where desflurane — the most potent greenhouse gas anesthetic — was the primary gas from 15% to below 2%. It also saved $340,000 through its medical device reprocessing program, sourced 33% of its food from sustainable sources and completed LED retrofits in two of its Santa Monica facilities.
Integrating sustainability into education for nursing and medical students remains a priority for UCLA Health. In addition to participating in guest lectures for nursing and medical students, UCLA Health has created a Nursing Sustainability Champions Committee to share best practices across the health system. It also continues to partner with the Fielding School of Public Health to address climate-vulnerable populations in the greater Los Angeles area.
Stories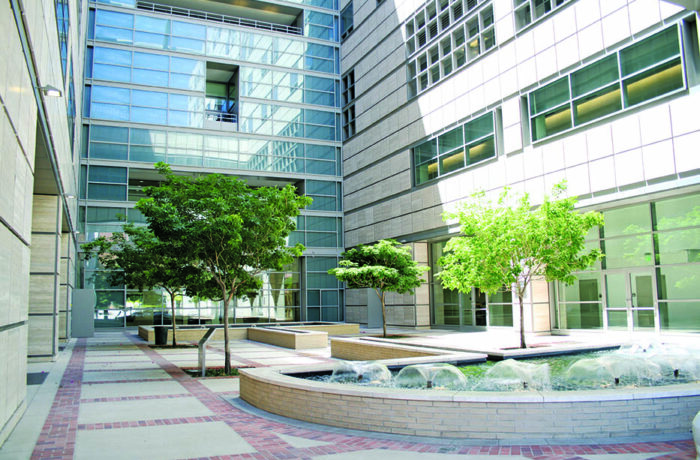 In the early weeks of the COVID-19 pandemic, hospital supply chains were significantly impacted and personal protective equipment (PPE) became increasingly scarce. UCLA Health's operating room staff have for years collected and recycled surgical blue wrap — a paperlike material that protects surgical instruments — and, given PPE shortages, UCLA Health's leadership encouraged a plan […]
Transportation
UCLA Health continued to make strides in its efforts to use alternative transportation methods and support the use of electric vehicles this year.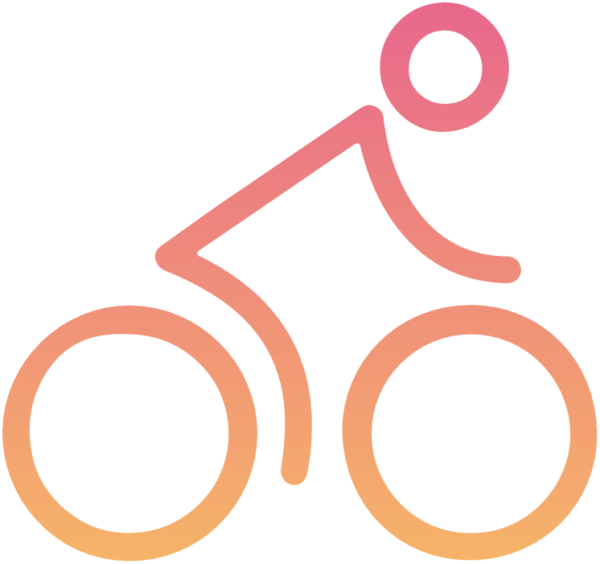 28%
of employees at the Santa Monica Medical Center are utilizing alternative commuting methods
ZERO WASTE – DIVERTED
Food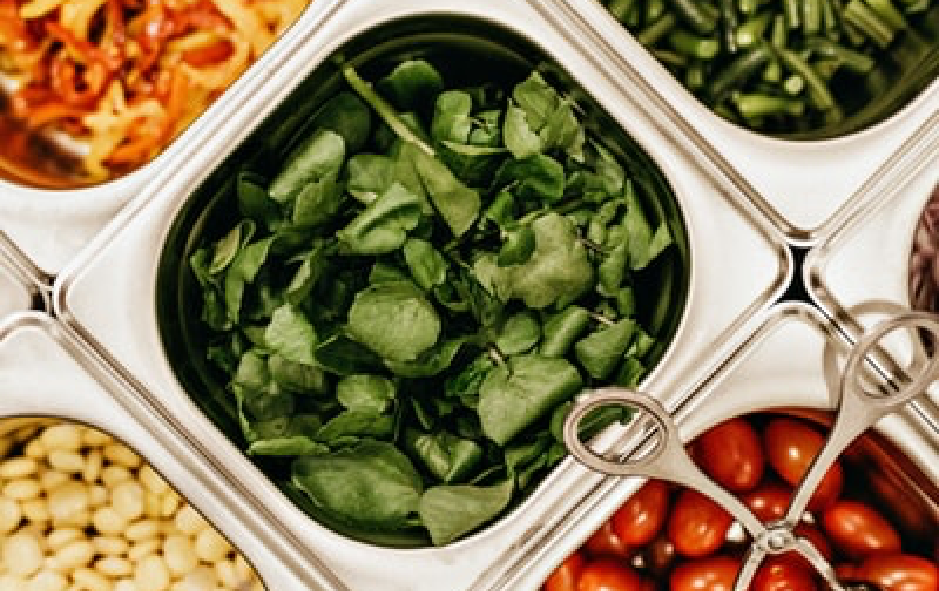 $9.4M+
in sustainable food and beverage purchases
28.3%
of food and beverage purchases met sustainability criteria in fiscal year 2019-20
UCLA Health continues to set ambitious goals, with a goal for 2030 of 30% spend on sustainable food and beverages.
Awards
UCLA was the proud recipient of a Practice Greenhealth Top 25 Award in 2020.
A full list of awards is here.
Combined Data
Progress on the following policy areas for this Health System are reported by the campus location: