Despite UC Irvine shifting to remote learning and work in fiscal year 2020–21, the campus persevered in maintaining its sustainable operations and engagement. UC Irvine is leveraging the lessons of the pandemic to continue to adapt and strengthen its sustainable practices for the years ahead.
The campus built upon its robust green building portfolio, certifying two LEED Platinum buildings — the Interdisciplinary Science and Engineering Building and the Gavin Herbert Eye Institute. Additionally, Plaza Verde, a student housing project, earned LEED Gold certification. UC Irvine Dining also opened The Planteatery, dedicated to providing plant-forward options. The campus was also recognized as having the 10th greenest fleet in the nation, making it the highest-ranked university on the list.
UC Irvine Green Labs transitioned from in-person assessments to a virtual platform. The program experienced its highest level of participation, certifying four new labs, with others nearing certification completion. The UC Irvine Sustainability Fundamentals Training for Staff also shifted to an online platform. The online format was uniquely designed for all work settings — campus, remote and hybrid — providing an overview of simple sustainable actions and resources applicable to all work types.
With decreased personnel on campus, UC Irvine experienced a 45% reduction in scope 3 (commuting and business air travel) emissions from the previous year, whereas scope 1 and 2 emissions dropped only slightly, by 4%. Potable water use decreased by 38% in comparison to the previous year. UC Irvine produced 65% of its normal total solid waste as compared to previous years and maintained a diversion rate of 80%.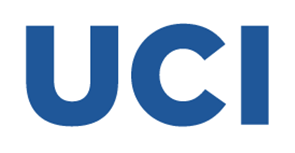 Stories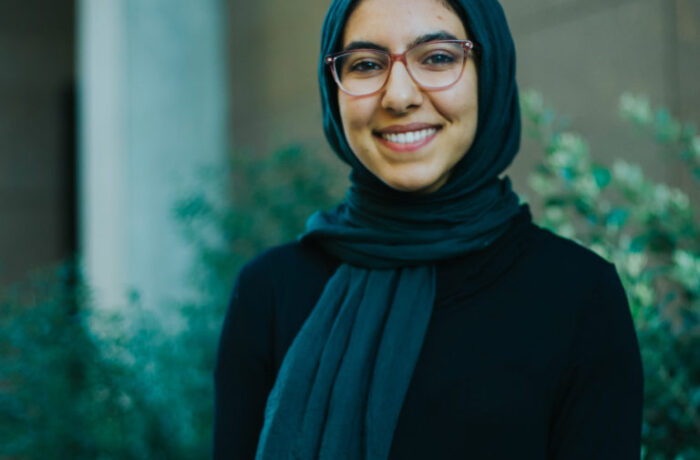 Neda Ibrahim, UC Irvine Carbon Neutrality Initiative student fellow, established the Environmental Justice Collective, a student-led project that seeks to educate the campus community about environmental justice issues.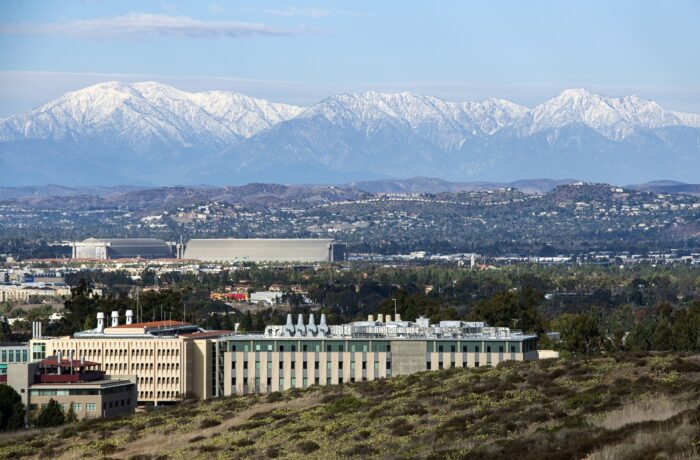 Not far from UCI, some of the nation's unhealthiest air blankets neighborhoods. One of the world's busiest international airports, shipping ports in Long Beach and Los Angeles and their associated diesel truck traffic, industrial sites and oil refineries contribute to pollution not just in the air, but in the soil and water, as well. Residents in those communities are at higher risk of asthma, cancer and cardiovascular disease associated with pollution, among other negative health impacts.
CLIMATE PROTECTION – EMISSIONS
Scopes 1 and 2 emissions decreased by 19% in 2020, while scope 3 emissions (commuting and business air travel) decreased significantly, 54%, due to the pandemic. (At the time of data collection, campus greenhouse gas emissions were not yet third-party verified. Updates will be made, as needed, in future reports.)
ENERGY – RENEWABLE ELECTRICITY GENERATION
ENERGY USE INTENSITY (EUI)
UC Irvine saw a decrease in its EUI in the calendar year 2020.
FOOD
The COVID-19 pandemic created many challenges that affected UC Irvine Dining's ability to increase its sustainable food sourcing. Student Housing and Dining Services experienced a low resident occupancy count, and classes were held almost entirely online. During this time, the majority of dining locations were closed, with the remaining locations switching from dine-in to dine-out or to-go only.
Green building
UC Irvine added two LEED Platinum certifications within the academic core. In addition, Plaza Verde, a student housing project, earned a Gold certification.
20 Platinum, 13 Gold, 4 Silver and 2 Certified

Total number of LEED certifications
Sustainable Building & Laboratory Operations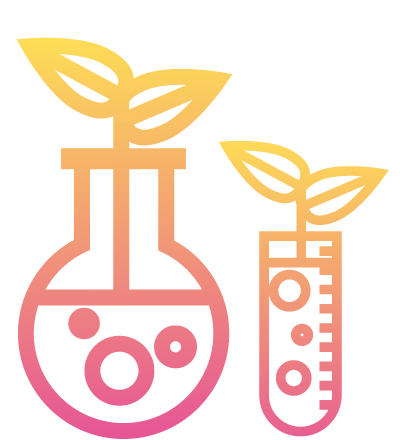 8
total assessed research labs
Although the pandemic shifted the UC Irvine Green Labs program from in-person assessments to a virtual platform, the campus experienced greater interest and participation rates than the prior year. UC Irvine certified four new labs, with an additional two labs currently pursuing certification at the time of reporting. Lab groups expressed they enjoyed the community and team-building aspect of the program because it allowed them to work together even when needing to work remotely or having staggered schedules.
Transportation
While allowing complimentary parking to support the campus community during the COVID-19 pandemic, sustainable commuting remained steady from the previous year. Additionally, the adoption of zero-emission vehicles at UC Irvine increased, with nearly 7% of all commute vehicles running on clean fuel.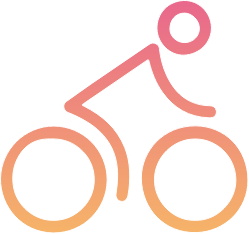 79%
of UCI employees are utilizing alternative commuting methods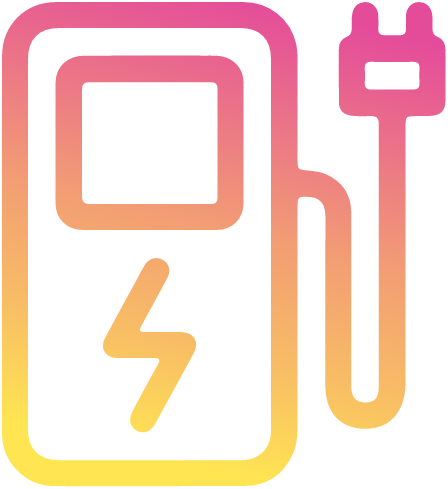 181
EV charging stations at this location for 2020-2021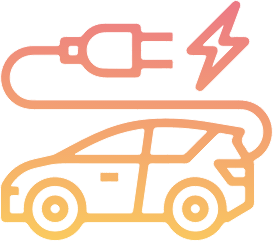 70%
of light-duty vehicles acquired in 2021 were electric (zero-emission) and hybrid vehicles
WATER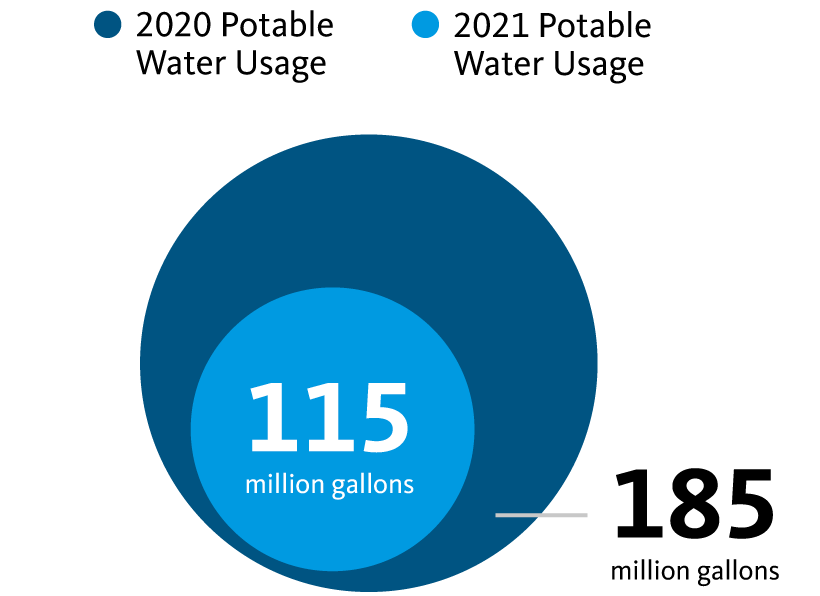 In fiscal year 2020–21, UC Irvine experienced a decrease in potable water use of 38% from the year before, which can be attributed to operational impacts due to the pandemic. This year's report illustrates the difference in water consumption between fiscal year 2019–20 and fiscal year 2020–21 instead of measuring progress toward the 2025 goal.
ZERO WASTE – GENERATION
Due to the reduced number of students and staff on campus in fiscal year 2020–21, UC Irvine produced 6,840 total tons of solid waste (excluding construction and demolition). This was 65% of the normal total solid waste produced at UC Irvine, as compared to pre-pandemic fiscal years.
ZERO WASTE – DIVERSION
UC Irvine diverted 80% of its total solid waste (5,484 tons) by recycling, composting and reusing. This was a similar diversion rate achieved during pre-pandemic years, demonstrating that even in the midst of a pandemic, the campus diversion processes worked.