UC San Diego Health has continued to engage staff, faculty and leadership across the organization to increase sustainable behaviors that contribute to emissions reductions and community health.
Planning efforts are underway to redevelop the Hillcrest medical campus, and construction has begun on a new outpatient pavilion that is designed to reduce carbon intensity by over 90%.
In addition to finalizing a pilot Green Medical Office Certification program, Green Certification Programs for medical clinics and units rolled out this past year, providing a standardized method to evaluate, enhance and recognize sustainable behaviors and practices at work. Greening the Operating Room (OR) efforts focused on proper disposal of hazardous pharmaceutical waste, anesthetic gas-flow benchmarking and early analysis of energy power-down strategies.
Over 80% of spend on electronics by the health system was on energy efficient (such as EPEAT-certified) electronics; these efficient products are saving the equivalent of the annual electricity demand of over 600 U.S. households. Additional sustainability efforts, including greater reprocessing of items from trauma ORs, resulted in an annual savings of over $800,000 and the elimination of nearly 14,000 pounds of waste.
In partnership with the academic campus, the medical center hosted an initial two-part Climate Resiliency Workshop. UC San Diego Health is demonstrating leadership as the only medical center in the San Diego region that has joined the UN Race to Zero climate commitment.

Stories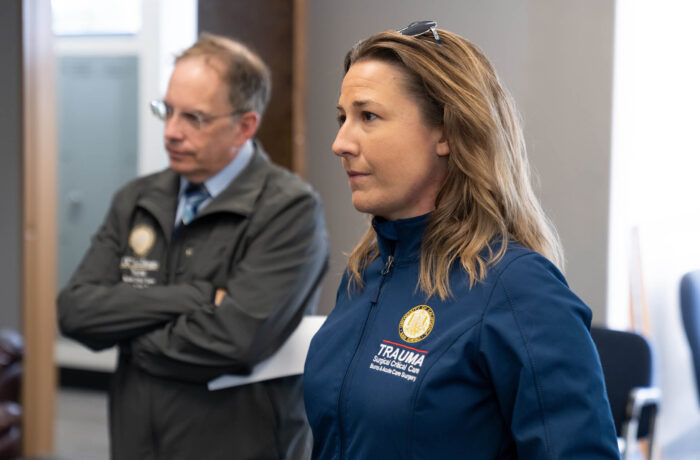 The County of San Diego Public Health Preparedness and Response Branch and other health care community partners, in collaboration with the UC San Diego Health Regional Burn Center and the Department of Emergency Management, developed and finalized the San Diego Healthcare Disaster Coalition Burn Surge Annex for 2022.
FOOD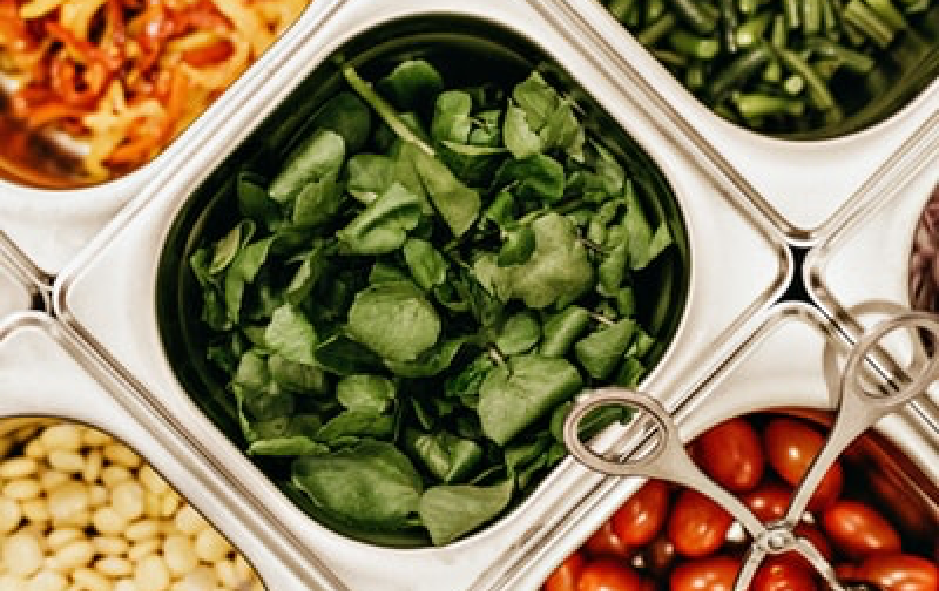 16%
of food and beverage purchases met sustainability criteria ($957K)
15%
of food and beverage purchases were plant-based ($866K)
In addition to decreasing greenhouse gas emissions from meat by over 27% from internal baseline, the UC San Diego Health Food and Nutrition leadership and teams reduced CO2e by over 1,480 metric tons year over year. This is equivalent to removing 319 gasoline-powered passenger vehicles from the road for one year. In alignment with efforts to protect the efficacy of antibiotics for human health, the Food and Nutrition teams also increased procurement of meat raised without the use of nontherapeutic antibiotics to 32%.
ZERO WASTE – GeneratION
*Per capita figures are calculated using Adjusted Patient Day (APD)
**Data provided if not counted in other waste streams
UC San Diego Health saw a year-over-year reduction in total waste, from 24.86 to 22.44 pounds per adjusted patient day (APD), nearing the 2030 UC Health goal of 20 pounds per APD early. Overall recycling numbers declined due to vendor data corrections in confidential paper shredding, while municipal waste and regulated medical waste increased alongside a 9% increase in patient days.
Combined Data
Progress on the following policy areas for this Health System is reported by the campus location: