UCLA Health acquired one zero-emission fleet vehicle this year and aims to install more electric vehicle charging stations.
In pursuit of waste diversion goals, landfill waste bins have been eliminated from dining spaces, all plastic utensils have been replaced with compostable items, patrons are encouraged by a reduced price incentive to refill their coffee mugs, and plans to install public hydration stations are underway.
Water-saving devices are being implemented to reduce water consumption. Environmental justice and climate resilience are at the forefront of all sustainability initiatives; UCLA Health will partner with underserved communities to combat adverse health impacts of climate change and air pollution, such as heat-related illnesses and respiratory diseases.
In fiscal year 2021–22, zero-emission commuting increased by 26% at UCLA Health, and installation of more electric vehicle charging stations may facilitate continued growth of EV's. Although UCLA Health is an organization centered on delivering exceptional health care services in person, certain administrative and support services remain in hybrid and remote-work settings. This greatly reduces commuter vehicle emissions and facility operational burdens and promotes employee health and well-being.
The Food Services team is committed to the Cool Food Pledge, procuring 30% sustainable and local food for the Medical Center cafeterias. UCLA Health diverted almost 3 million pounds of waste from the landfill last year, in part due to successful programs like reprocessing isolation gowns and single-use medical devices and composting paper towels.
Stories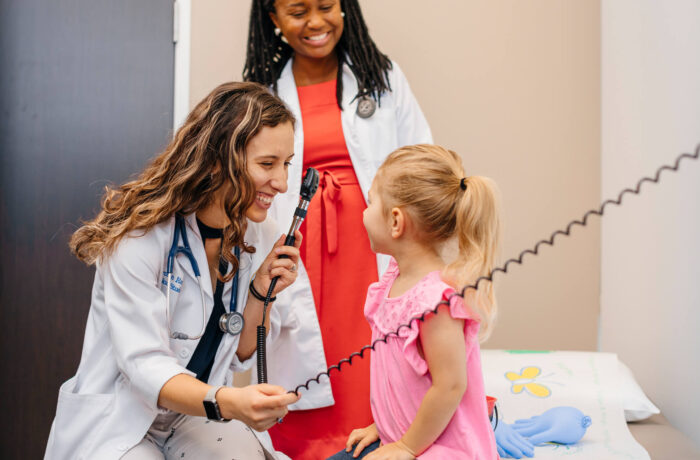 More than 300 UCLA Health physicians, nurses, dentists, ophthalmologists and students volunteered at the Care Harbor clinic in Southern California, aimed to promote the health and well-being of underserved populations by creating new pathways to accessible, sustainable care.
FOOD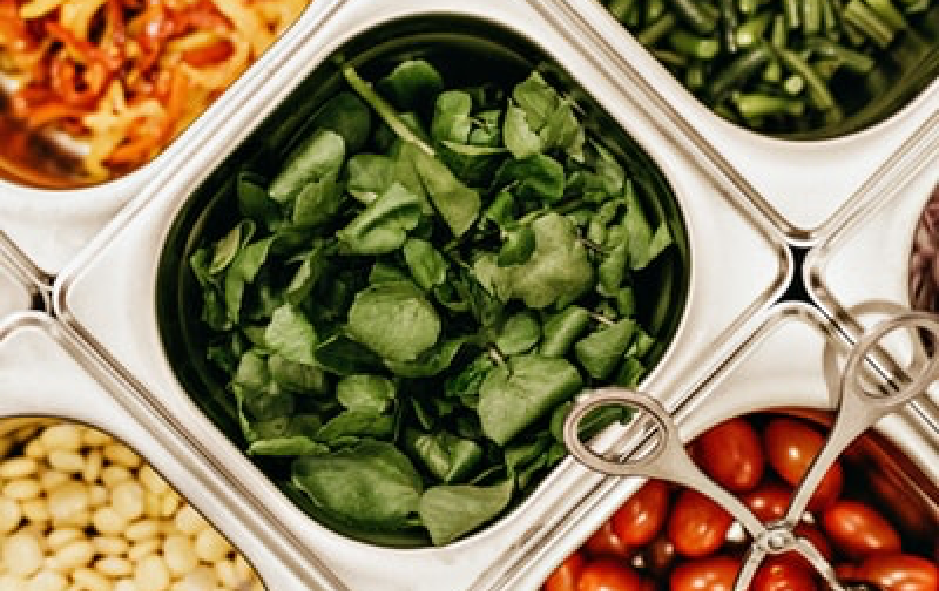 27%
of food and beverage purchases met sustainability criteria ($2.2M)
23%
of food and beverage purchases were plant-based ($1.8M)
This past year, UCLA Health procured 27% of its food and beverages from sustainable sources and 22.7% of its purchases were plant-based. UCLA Health is driven to procure sustainable food and plant-based options with its plant-forward meal program and commitment to the Cool Food Pledge. UCLA Health continues to procure local, sustainable and plant-based food across the health system.
Transportation
In fiscal year 2021–22, UCLA Health added one new electric fleet vehicle, and Fleet Services is on pace to acquire 100% zero-emission vehicles each fiscal year moving forward. Parking Services, Sustainability, and Planning, Design, and Construction are collaborating to evaluate the expansion of vehicle charging infrastructure. Zero-emission commuter vehicles grew by 26% in fiscal year 2021–22. The increase in zero-emission vehicles since the past fiscal year has saved roughly 20 pounds of CO2 per mile driven.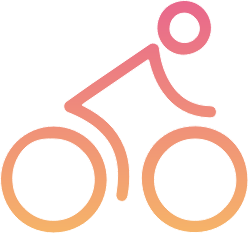 37%
of employees at UCLA Santa Monica Hospital are utilizing alternative commuting methods (Ronald Reagan Hospital data is reported with campus)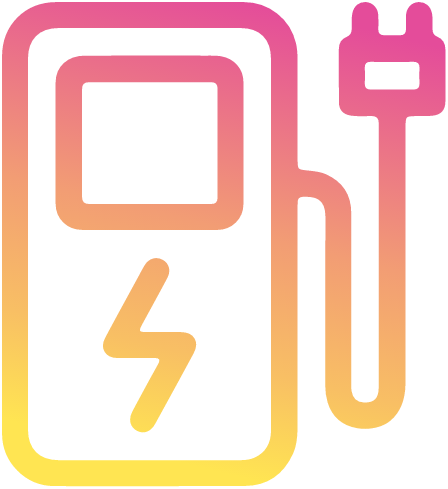 12
EV charging ports
ZERO WASTE – GeneratION
*Per capita figures are calculated using Adjusted Patient Day (APD)
**Data provided if not counted in other waste streams
UCLA Health diverted 2.9 million pounds of waste this year, and total waste generated decreased by 40,000 pounds since last year. Diverting this waste has saved roughly 600 metric tons of CO2e, which is equivalent to driving one car for 150 years. UCLA Health continued to pursue waste reduction, recycling, and diversion strategies and programs, such as washing and reusing gowns, transitioning all cafeteria dishware to fully compostable, eliminating landfill bins in food service areas, and committing to collaboration and internal education about waste to all stakeholders.
Combined Data
Progress on the following policy areas for this Health System are reported by the campus location: